A list of wines carefully selected by Baghera/wines and available in our partner restaurants in Geneva
Since the autumn of 2019, Baghera/wines has been working with restaurateurs in Geneva, to sublimate the finest Swiss gastronomic talent. The Cellar project offers to promising young chefs a fine wine list chosen with care by the experts at Baghera/wines, which complements the restaurant's original wine menu, while remaining consistent with the establishment's cuisine.
A genuine wine cellar on consignment, available to our partner restaurants in Geneva, Cellar offers wine enthusiasts the opportunity to taste rare vintages, sought-after appellations and bottles which are impossible to find on the market, and all this at selling prices in line with the market.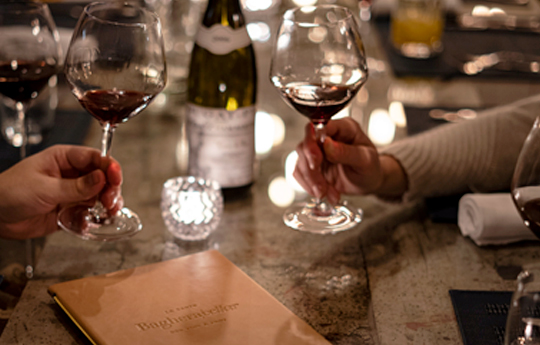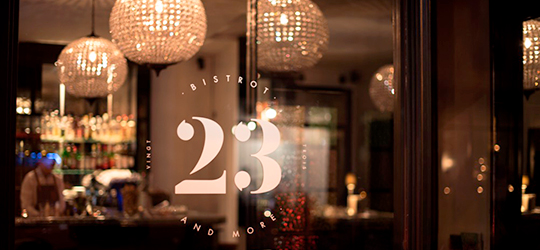 Bistro 23
BISTROT, RESTAURANT AND COCKTAIL BAR
Come and enjoy a delightful evening with us in our cocktail bar, or restaurant, where you are sure to find a charming and inviting atmosphere in a unique decor where antique and contemporary join in perfect harmony. Or how about brightening your day with a midday escapade as we are are also open for lunch?!
A la carte, fresh produce and "absolute musts" are all crafted by our talented chef to ensure your culinary bliss. As for drinks, the choice is yours! Bubbles, fine wines and cocktails are available to fit any occasion and to suit your mood!
Contact informations
BISTROT 23
23 rue de la Coulouvrenière
Geneva, Switzerland
Telephone : +41 22 321 44 45
Contact : contact@bistrot23.ch
Opening times :
Monday to Friday 12 p.m. / 2 p.m. - 5.30 p.m. / 12 a.m.
Saturday 6.30 p.m. / 12 a.m.
book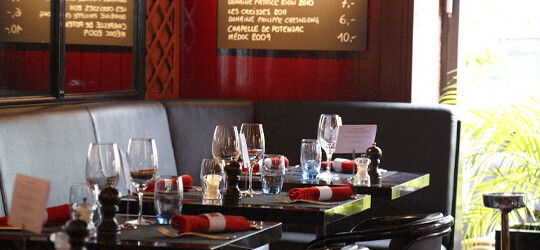 Le Patio Rive Gauche
gourmet french cuisine
Located in the heart of Geneva on the left bank between the shores of the lake and the old town, the Patio is a haven of delicacies highlighting high quality products.
In the kitchen, chef Rodolphe Estiod-Bruaud, 14/20 at "Gault et Millau", will delight you with perfectly executed gourmet French cuisine. In the dining room, Alexia Chenevard and her team will advise you on food and wine with accuracy and a smile.
Contact informations
book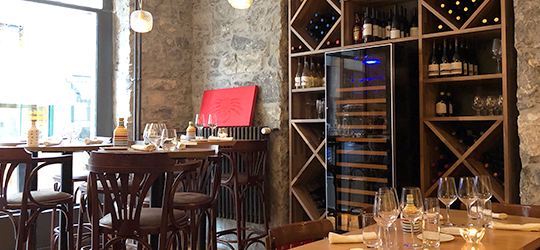 Ciro Trattoria Gourmet
Fine Italian Food
Welcome to a world of pure gastronomic indulgence where Ciro's culinary skills will transport you to his native Italy. Here you can savour traditional Italian food characterised by the chef's personal touch, recreated according to his whim and to the fresh seasonal market produce available.
Let yourself be carried away by the warm and friendly atmosphere of a real Trattoria Gourmet.
Contact informations
book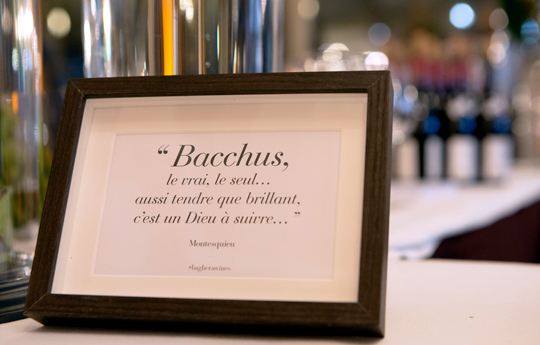 Restaurateurs of Geneva and Romandy, join the Baghera/cellar brigade !
If you would like to create a menu of fine wines for your connoisseurs, please contact us so we can discuss your exact needs.