Excellence
Tailor-advising
Baghera/wines, a wine experts office dedicated to exceptional wines.
We, Michael Ganne and Julie Carpentier, have created Baghera/wines, a bureau of experts dedicated exclusively to the finest wines. Our ambition: to orchestrate exceptional and specialised fine wine auctions, in both room and online sales.
Your experts in fine wines
+100
Along the years, Baghera/wines has known exciting auctions, presenting rare wines leading to extraordinary records.
Thanks to our common experiences in fine wines auctions, we are eager to offer amateurs and collectors an exclusive and personalized package of services, from wine expertise to boutique-fine wine auction house.
Michael Ganne
Simply click on the department that you are interested in to find out all about our activities.
We organise one to two room sales a year. For these prestigious events, we endeavour to tell a story of a heritage, whether it be that of a prestigious domain, a rare collection or a legendary vintner.
Our online sales, called "Wine o'clocks", are more frequent and thematic. Every month or so, internet users passionate about wine have the opportunity to acquire the finest wines in just a few clicks on our secure auction platform.
In addition to these unique experiences that define our auctions, our objective was to offer to prestigious wine enthusiasts a range of services pertaining to the hedonistic pleasures related to the life of wine: collecting, buying, selling, conserving, tasting, creating gastronomic alliances and even savouring to music.
This is the creation story behind Baghera/wines events that now also include Baghera/cellar, which proposes menus of fine wines to Geneva and Romand restaurants and very soon our boutique in the heart of the Beau-Rivage Hotel in Geneva.
At the beginning of 2019 we opened a bureau in Hong-Kong to consolidate our presence amid our Asian clientele. Led by Francesco Lee, a long-time associate of the Baghera/wines adventure, this new division supports our development alongside the most important wine consumers and collectors in the world.
In September 2020, we officially inaugurated our new Geneva establishment, incorporating a private club and boutique dedicated to fine wines, within the Beau-Rivage hotel, Geneva.
In October 2022, the company expanded its activities in Asia with the opening of Baghera/wines Singapore Ltd. The entity holds physical and online auctions in Singapore since February 2023.
Our team at the service of the world's finest & rarest wines
We are seasoned specialists in the evaluation of cellars as well as in bottle authentication. We put all our experience and our in-depth knowledge of the fine wines market at the service of our clients; collectors, professionals and enthusiasts alike.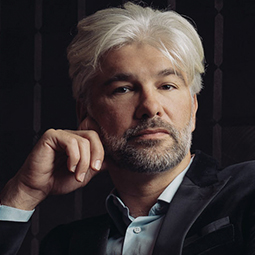 Michael Ganne
CHIEF EXECUTIVE OFFICER
Michael Ganne is originally from the Médoc region near Bordeaux and naturally chose to dedicate himself to the wine business. Yet his unswerving taste for novelty spanned well beyond the great Bordeaux wines of his native land.
A graduate of the International Vine and Wine Office with a Master of Wine Management, Michael has visited more than twenty-four countries and met with the most influential people in the business.
A strong promoter of the great vintage bottles he unearths, Michael auctioned some of the most glamorous sales as Head of Continental Europe for the Wine Department at Christie's.
Yet, relentlessly looking for new perspectives, Michael decides to found his own auction house, Baghera/wines, in 2015. Since Baghera/wines' creation, we owe Michael the most impressive world records, including the biggest wine auction ever: "Henri Jayer, The Heritage" which he auctioned in June 2018, selling for CHF 34,5M.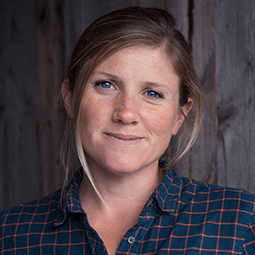 Julie Carpentier
deputy ceo
Julie Carpentier's past is deeply rooted to the Loire valley. These regional origins may very well have given her the desire to take the plunge and work in wineries and vineyards. Yet it may simply have been the encounter with her husband-to-be, an accomplished winemaker…
In a former life, Julie studied Art and Archaeology at the École du Louvre before joining Christie's Wine Department as Wine Specialist, where she dedicated her expertise to fine wines.
Also a graduate from WSET, Julie has shown a remarkable understanding of native varietals together with an overall taste for exceptional and unique crus.
Thus, when Michael asked her to join him in the creation of Baghera/wines, she did not hesitate to be part of the venture as Deputy Director, heading the team. Having developed strong ties with Domains, especially in Burgundy, Julie enjoys meeting vintners and people of the vine, pursuing her defense for the recognition and promotion of the art of winemaking.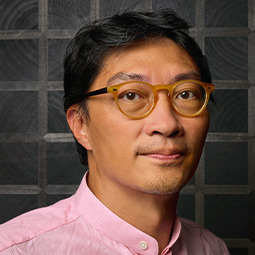 Francesco Lee
director asia
An early passionate, following his "soul of wine", Francesco is a true enthusiast. Having travelled far and wide and tasted many legendary wines, he has shared his in-depth knowledge with connoisseurs worldwide and collectors for many years.
Originally working as an equities research analyst in a French investment bank, Francesco changed his career to the wine industry, joining Christie's as Senior Wine Specialist and Associate VP in 2008, where he co-organized, amongst others, the Château Latour ex-cellar sale in 2011 in Hong-Kong.
Catching up on their mutual passion for fine wines, Michael and Francesco joined forces to develop and strengthen Baghera/wines' presence throughout Asia. A fervent amateur of European culture and of exceptional French wines especially, Francesco loves bringing people and continents together over the finest crus.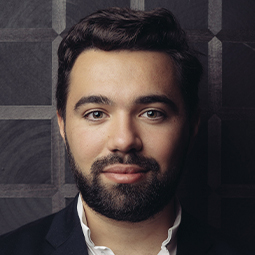 Arthur Leclerc
director singapore
Arthur Leclerc, born in Geneva, comes from a family of restaurateurs who passed on the taste for cooking and sharing gourmet cuisine. An insatiable epicurean, Arthur is fascinated with all things food and trained in the kitchens of a gastronomic restaurant.
Arthur then went on to study at the prestigious École Hôtelière de Genève where he was particularly captivated by event management and œnology. He complemented his hospitality training with two in-house professional experiences at the Ritz Hotel in Paris and at the Salon International de la Haute Horlogerie in Geneva.
Whilst pursuing his passion for the study of wines and spirits, Arthur met Michael and Julie during the inaugural Baghera/wines auction. He joined the team as Sales & Events Officer during the organization of the "Henri Jayer, The Heritage" auction in 2018.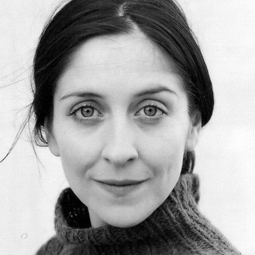 Olivia Bouët-Willaumez
art director
An artist's daughter and grand-daughter, of British and French origins, Olivia has always been sensitive to the intricate geography of signs. Brought up in a multicultural artistic environment on 2 languages, classical music, jazz, PG tips tea, ponies, cats&dogs and books, she fell in love with Hitchcock's oeuvre at an early age and decided to study Dramatic Art in the United Kingdom. She later pursued her acting training in Paris and Moscow and worked as an actress for the theater and cinema for fifteen years.
Family heredity compellingly made its way back, as the atavic urge for drawing and all things graphic sprung up again. Whether sketching portraits on paper tablecloths in restaurants or in her countless notebooks at the terraces of literary cafes in Paris, the fascination for signs on paper led Olivia to join some of the largest publishing houses in Paris and French press groups.
Michael invited her to join Baghera/wines as Art Director in 2015 and she has since signed Baghera's graphic identity and catalogues.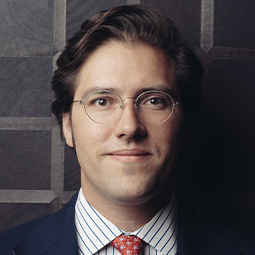 Pablo Alvarez
director geneva
Pablo, originally from Spain, has always been in close contact with the fine wine world as his family runs one of the most prestigious wineries in Spain.
An Agricultural Engineer graduated from the Madrid University, Pablo chose to follow his passion for the wine industry and specialise in crop science with emphasis on viticulture and oenology.
With his technical and analytical mindset combined with his passion for fine wines, Pablo joined Baghera/wines in 2019 as Wine Specialist within the team.
At his early career stages, Pablo gained financial knowledge by working several years in Private Equity. But his always increasing curiosity led Pablo to continue learning about the wine business by studying at the WSET. Combined with his other passion fine dining, he has been travelling around the world visiting some of the most prestigious wineries and restaurants.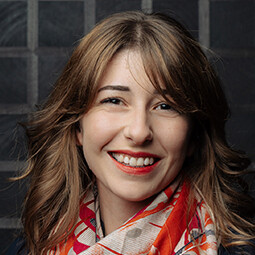 Charlotte Jimenez
Club Manager
Charlotte, who is from the Périgord in the Dordogne, has certainly succeeded in keeping intact her passion for culture and history, which early on inspired this epicurean, in love with the rich heritage of the South-West, be it gastronomic (foie gras, truffles, mushrooms, ... ) or viticultural!
After two years spent at the Faculty of Law in Périgueux, during which her curiosity and fascination for wine continued to grow, Charlotte headed for Burgundy where she completed her Bachelor's degree in Wine & Spirits at INSEEC in Beaune. Her encounters with many local professionals (winegrowers, wine merchants, agents in wine tourism, etc.) confirmed Charlotte's desire to place her passions - wine, marketing and events - at the heart of her future professional career.
Particularly attracted by the world of luxury and fine wines, Charlotte joined the Baghera/wines team in January 2020 for a long-term internship. To reinforce her 'wine & luxury' specialisation, she began her Master of Luxury Marketing at INSEEC CREA in Geneva in September 2021, while continuing her missions with Baghera/wines where she is in charge of the operational preparation of auctions and the numerous events (tastings, wine tours, etc.) organised throughout the year.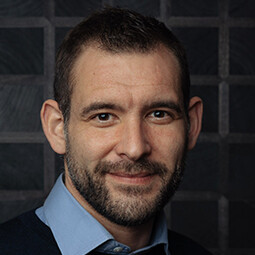 Gary Bovagne
Boutique Manager
Originally from Burgundy, Gary is indisputably passionate about gastronomy and the fruit of the vine. After starting his career in the restaurant business in England, he was later able to follow his passion at Le Chat-Botté * 18/20 where, thanks to felicitous encounters, he joined the team of sommeliers at the Michelin-starred restaurant.
He advanced within the establishment and was appointed Head Sommelier of the restaurant. After 14 years of working and learning, his daughter was born and he decided it was time to dedicate more time to his family.
Henceforth, it is with the Baghera/wines team, as Manager of La Boutique by Baghera/wines, that he opens a new chapter and, like the rest of the team, Gary will be keen to offer advice and provide you with services to make your experience at Baghera/wines unique.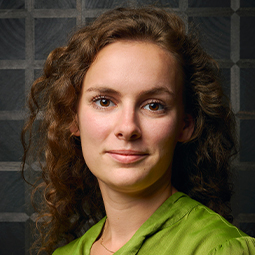 Camille Balboux
Wine Specialist
Camille is a native Burgundian whose passion for wine and authentic regional products was undoubtedly shaped during her childhood spent among the vineyards of Romanée-Conti.
As she grew older, she dreamed of turning this budding passion into a career. At the age of 18, she left Dijon for Lille, where she studied at IÉSEG School of Management. Camille earned a Master's degree in International Negotiation and Business Development.

Alongside her studies, she explored the wine industry and discovered the technical and commercial aspects of the trade through internships in various wineries.

In March 2023, Camille joined Baghera/wines for her final internship, and she is now taking on an exciting new role as a Wine Specialist in the auction department.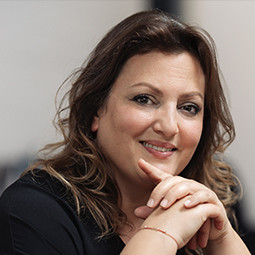 Asta Ponzo
Public Relations Consultant
Born in Geneva, after studying law at the University of Geneva, Asta Ponzo swiftly branched off into the luxury goods industry. A skilled linguist, she communicates with ease with her network and clients in French, English, Croatian, German, Italian and Spanish.
With extensive technical experience in the Creation and Product Development department at Vacheron Constantin, a Richemont group company and the oldest watchmaking Manufacture in the world, Asta Ponzo spent five years working with decision-makers in the watchmaking industry, thus consolidating both her technical grounding in the field of fine watchmaking and her international network.
In 2003, her career path led her to the position of Communication Manager for Vacheron Constantin a company of the Richemont Group working on the Swiss market. As part of this role, she brought innovative solutions to events, PR strategy, media buying and HNWI customer care.
In 2012, after spending more than 14 years working for prestigious watch and jewellery companies, Asta founded her own communications consulting firm: The Luxury PR.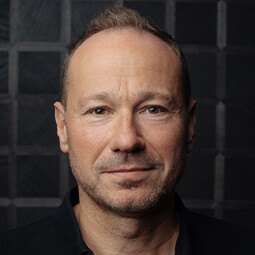 Cédric Lefrançois
Cellar Manager
Originally from the Ain region on the French-Swiss border, Cédric joined the Baghera/wines team in autumn 2021. Trained in international logistics, Cédric has worked for more than 20 years in and around Geneva.

For the past 15 years, Cédric has been in charge of a professional fine wine warehouse in the centre of Geneva, where he supervised and developed the storage services and imparted to the teams his knowledge and skills in national and international logistics.
Being in close contact with the finest bottles and the most discerning collectors throughout his career, Cédric has put to good use his interest in wines and spirits, and today benefits from a vast experience in the great wines of the world.
When Cédric joined the Baghera/wines adventure in 2021, it was the culmination of a long professional relationship with Julie and Michael, in the service of excellence and of wine, a passion that is undoubtedly at the very heart of this insatiable epicurean.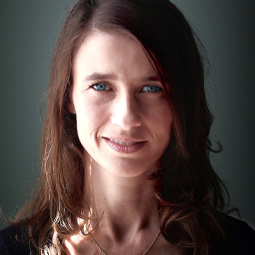 Virginie Maison
auctioneer
Coming from a family of artists and entrepreneurs, authentic bon vivants and landlovers of the Limousin, art and gastronomy brought colour and flavour to Virginie's childhood.
Then came the time to study in Bordeaux, and it was a revelation for Virginie as a law student.
She immediately took a liking to wine, to the world of wine, to this region of terroir, of creation, of sharing, of sensory experience and pleasure.
It was decided - her professional life would be interwoven with art and wine.
She then embarked on a double university course, obtaining a Master's degree in Art History and a postgraduate diploma (DESS) in Vine and Wine Law, before qualifying as an auctioneer in 2010.
During her apprenticeship, Virginie gained experience in wine auctions with Michael Ganne and Julie Carpentier, who were actively involved at the time in the Christie's Paris Wine Department.
Inspired by the auction houses she first worked for - Tajan, Christie's and Piasa - her first role models and ideas laboratories, Virginie was to become an advisor on the Arts Market, advising clients for ten years, teaching art history and being involved in the creation of an exceptional coffee roastery called L'Alchimiste, before returning to her initial project : directing auction sales.
In 2023, Virginie reunited with Michael Ganne and Julie Carpentier and joined the Baghera/wines team to develop the auction house in France, operating from Bordeaux.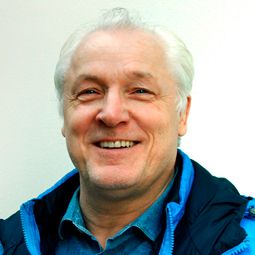 Dominique Fornage
Consultant
Dominique Fornage comes from Switzerland. At the age of 20, he discovered the world of fine wines in which he showed immediate interest with the help of the best local experts who told him all you need to know about wine tasting.
In 1983 he opened the first vinothèque, in the Canton of Valais, Vinothèque Nobilis. Three years later he was launching the first Wine Competition of the Valais canton, which is the only official contest today.
Dominique Fornage has sat on a number of national and international panels of judges. He also leads masterclasses on wine and wine tasting in several government schools. As an expert, his preference goes to the finest regional wines throughout the world, from the French motherland to Argentina. Today his exclusive wine masterclasses are famous throughout the whole of Europe.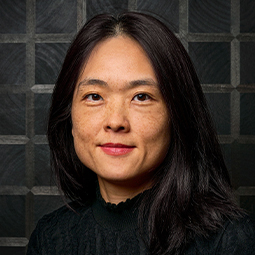 Ching-Hua Hsu
accounting & administrative officer
Originally from Taiwan, Ching-Hua arrived in France in 2002, initially to learn French. Her interest in wine developed through encounters in Bordeaux and other French regions. Among other things, she will long remember an evening at a family estate in Burgundy: the simplicity of the people she met, and their love of wine and of the land, had a profound effect on her.
For Ching-Hua, it was the exciting discovery of a new sensory universe: the smell of the cellar, the colours of the vines as the seasons change. It was also a chance to immerse herself in the art and craft of the grape-growing and winemaking professions, and in the rich history of the wine-growing families. She decided to continue her studies in business, specialising in the wine sector.
Ching-Hua then joined Switzerland's leading independent wine merchant, where she was in charge of exports to Asia and the United States. After further experience in logistics and export, she decided to take additional training in accounting to enhance her skills in administration and commercial coordination.
In the summer of 2023, Ching-Hua joined the Baghera/wines team as Administrative and Financial Manager, based in Geneva.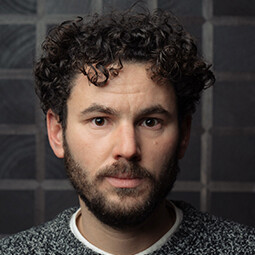 Florian Luthi
Photography Manager
Florian graduated from the Ecole Cantonale d'Arts de Lausanne (ECAL) in 2012, after completing the Bachelor in Photography. Since then, he has been working as a freelance photographer for various reputable companies and clients. After several years in Lausanne and several artistic residencies (Genoa, Barcelona), Florian seized the opportunity to do a Master's degree in London at the famous Royal College of Art in 2017. As he is fond of saying, he immersed himself in that vibrant city for several years, before finally coming back to Switzerland, more precisely to Geneva, the city where he was born, but where he had never lived.
Florian continued his work as an artist in parallel to his professional assignments where he frequently used the photographic medium and film in more experimental projects. Florian's artistic work has been exhibited at the Athens Photo Festival, at the Photoforum in Biel and at the Swiss Art Awards in Basel where he received the Kiefer Hablitzel prize. His films have been selected in Venice, London (Best Experimental Film), Stuttgart and at the Abattoirs de Toulouse, to name but a few...
Inspired by theatre, literature, black coffee and wine, the encounter between Florian and Baghera/wines quickly turned into a fine and creative collaboration, combining many common passions and inspirations.