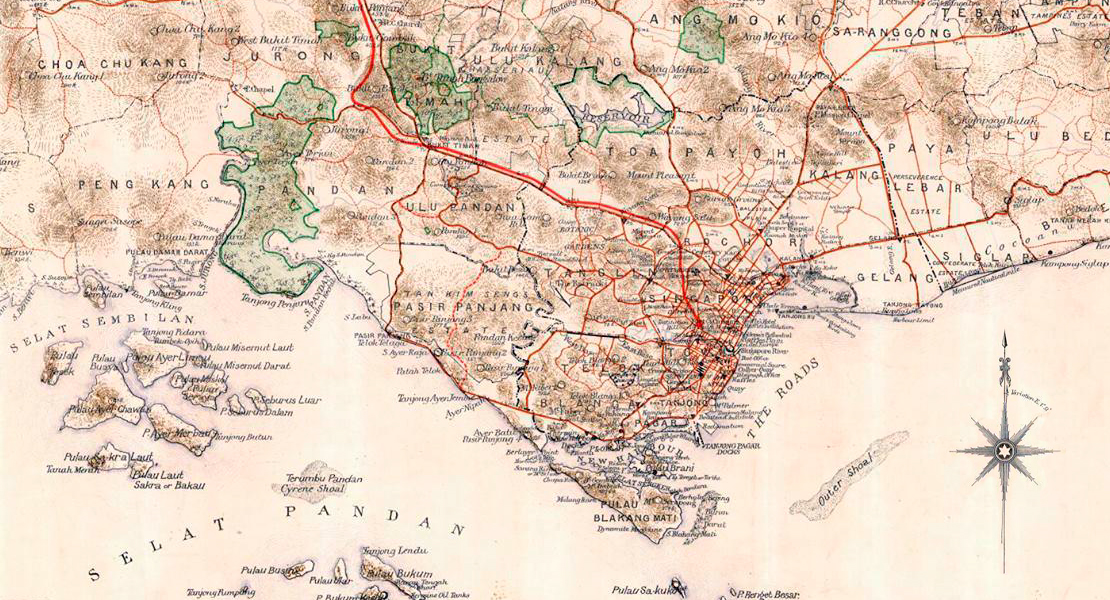 Baghera/wines, Europe's leading wine auctioneer since 2018 with the sale of "Henri Jayer, The Heritage" which fetched CHF 34.5 million, continues to expand in Asia. With the benefit of an operational office in Hong Kong already, the company has decided to focus on Singapore.
Already well-established and popular in Asia, Baghera/wines pursues its international expansion by opening a subsidiary in Singapore. Baghera/wines Singapore Ltd., the Singapore branch of the company, will organize physical sales in the country, as well as online sales well known to fine wine aficionados and first-class tastings, combining high standards and pleasure.
Like the city of Singapore, Baghera/wines is brimming with ideas and plans to invest significantly in logistics, compliance and digital development. The aim being to provide the best possible service to customers in South-East Asia as soon as it is established.
For the past several years, Baghera/wines teams have patiently built a strong relationship with the Singaporean wine community. Collectors affirm their taste and actively participate in all the wine events, both through online sales and live-streaming during the physical sales organized from Geneva.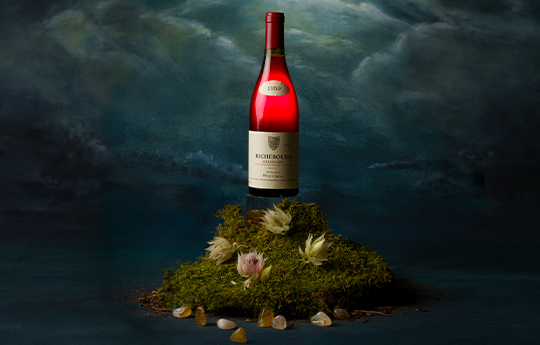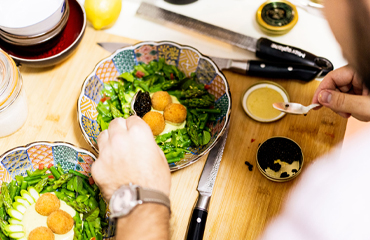 Arthur's Sunday lunch
🇸🇬 SINGAPOre | coming soon !

—|— 28 September 2023 | wine o'clock #3 | online auction
—|— 30 November 2023 | wine o'clock #4 | online auction
—|— 21 December 2023 | wine o'clock #5 | online auction

Consign your wines
with n°1 wine auction house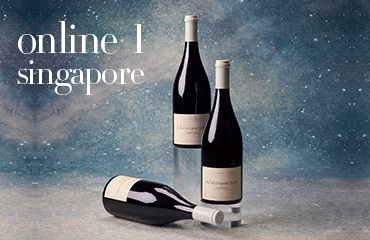 online auction #1 | singapore
"Stellar Jean-Yves Bizot" | SOON!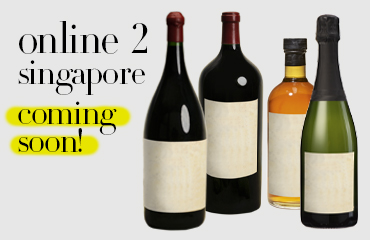 online auction #2 | singapore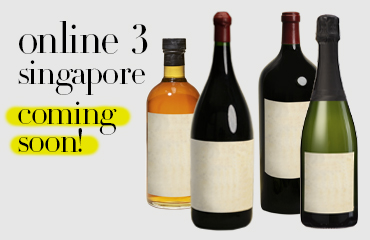 online auction #3 | singapore
wine o'clock singapore #3 | thursday 28 september
An auction from two Singaporean collectors, with perfect provenance. The auction features bottles from the private cellars of two leading collectors. It's an auction designed so that you, dear bidders, can bid for lots made up of a large and varied selection of wines, each as exceptional as the next.
7 top lots:
Lot 2: Champagne Krug - Clos d'Ambonnay 1996
Lot 6: Domaine Coche Dury - Corton-Charlemagne 1996
Lot 23: Domaine Dagueneau - Astéroide 2003
Lot 63: Domaine de la Romanée-Conti - Romanée-Conti 1983
Lot 77: Domaine Jean-Yves Bizot - Vosne-Romanée "Cuvée Elise Fermouche" 2011
Lot 91: Weingut Gantenbein - Pinot noir - 300cl 2010
Lot 92: Soldera - Case Basse 2013
wine o'clock singapore #2 | 29 june 2023
To celebrate the final sale of the semester in Singapore, we are delighted to present 59 exceptional lots. Beyond their rarity, what truly sets these wines apart is their outstanding quality in terms of preservation and provenance, making this sale undoubtedly one of the most esteemed events of the season.
This auction showcases a remarkable diversity of formats, ranging from cases of 12 bottles acquired at the Primeur to magnums from Domaine Prieuré Roch, and even a splendid 500cl jeroboam of Château Mouton-Rothschild 2000.
Featured among the selection are renowned domaines such as Domaine Leroy, Domaine de la Romanée-Conti, Domaine Armand Rousseau, Domaine Georges Roumier, Domaine Jean-Yves Bizot, Domaine Prieuré Roch, as well as esteemed Châteaux like Château Lafite-Rothschild, Château Haut-Brion, and Château Mouton-Rothschild.
As Sir Oscar Wilde aptly expressed, "My tastes are simple; I am easily satisfied with the best."
Live-streamed Kipling #5 room auction
Cuturi Gallery, Singapore
26 may 2023
The Exquisite collection of a singaporean couple
This magnificent collection is above all the story of a couple passionate about the fascinating world of fine wines…
While traveling around the world, they met the greatest winemakers and discovered the enchanting terroirs of Burgundy, Piedmont, Champagne, and many other fantastic wine regions across the planet.
The collection purchases were mainly made in Europe from renowned restaurants, wine merchants, or Domaine. Since then, the bottles have been stored under the best conditions with a professional wine storage company in Singapore.
Jean-Yves Bizot | 23 february 2023
A unique collection of domaine Jean-Yves Bizot wines from two European cellars, composed of more than 230 bottles and magnums with impeccable provenance and storage. All wines are stored in the best conditions in Singapore, in the Singapore Wine Vault.
A few words from the collectors: "Unlike many others, the domaine never sought fame through praise by wine gurus or established reviewers. Its present aknowledgement at the utmost top of Burgundy wines has thus been slower but rests on grounds that exclude any short-lived fashion frenzy. In doing so, this well-deserved fame is only the more brilliant, particularly considering that the domaine only posesses one Grand cru (Echézeaux).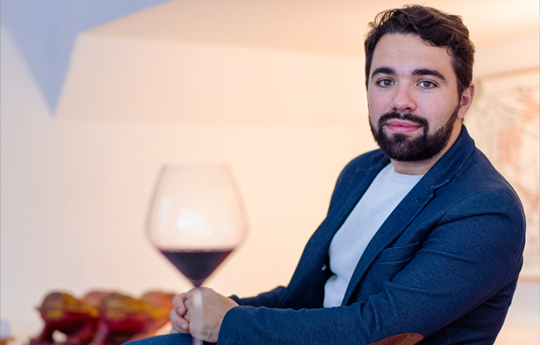 At the helm of this project is Arthur Leclerc, Director Singapore, is in charge of bringing this new stage of development to fruition for several months now. A key member of Baghera/ wines, Arthur Leclerc has seen the company grow exponentially since its creation in 2015. As a loyal collaborator, Arthur has been entrusted with making this new business development happen for Baghera/wines.
A native of international Geneva, Arthur comes from a family of epicureans and restaurateurs. An insatiable gourmet himself, he completed his studies at the prestigious Geneva Hotel School, where he excelled in the management of wine-related events. He completed his hotel training with two experiences at the Ritz Paris and the Salon de la Haute Horlogerie in Geneva.
Arthur finally joined the Baghera/wines team during the preparation of the "Henri Jayer, The Heritage" sale in 2018. Endowed with avid curiosity and an unequalled talent for networking, Arthur is considered a young prodigy and enjoys the complete trust of Baghera/wines' founders.
phone Arthur: + 65 8502 4939
write to Arthur: aleclerc@bagherawines.com
office : TB80 space, 80 Chay Yan Street, 160080 Singapore
tastings, tailor-made auctions, private sales…