自2019年秋天以來,Baghera / wines一直與日內瓦的餐館合作,以昇華瑞士最好的美食人才。 Cellar酒窖項目為有前途的年輕廚師提供了由Baghera / wines的專家精心挑選的優質葡萄酒單,這是對餐廳本身葡萄酒單的補充,同時又與企業的美食保持一致。
我們的日內瓦合作餐廳可提供貨真價實的酒窖服務,酒窖為葡萄酒愛好者提供品嚐稀有年份,市場上找不到的奇特產區的機會,而所有價格均符合市場。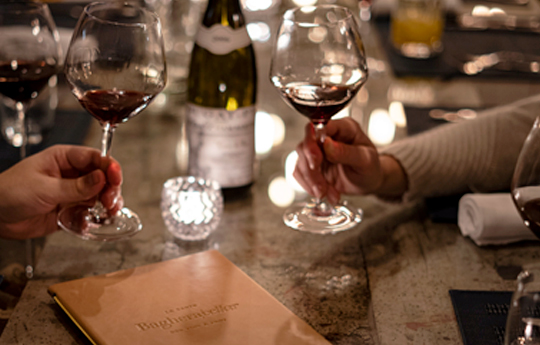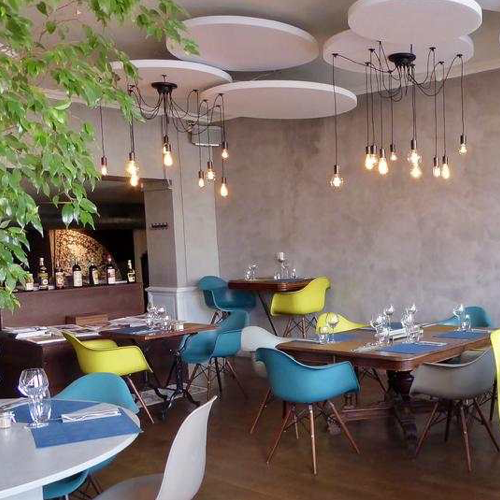 Bistro 23
BISTROT, RESTAURANT AND COCKTAIL BAR
Come and enjoy a delightful evening with us in our cocktail bar, or restaurant, where you are sure to find a charming and inviting atmosphere in a unique decor where antique and contemporary join in perfect harmony. Or how about brightening your day with a midday escapade as we are are also open for lunch?!
A la carte, fresh produce and "absolute musts" are all crafted by our talented chef to ensure your culinary bliss. As for drinks, the choice is yours! Bubbles, fine wines and cocktails are available to fit any occasion and to suit your mood!
Contact informations
BISTROT 23
23 rue de la Coulouvrenière
Geneva, Switzerland
Telephone : +41 22 321 44 45
Contact : contact@bistrot23.ch
Opening times :
Monday to Friday 12 p.m. / 2 p.m. - 5.30 p.m. / 12 a.m.
Saturday 6.30 p.m. / 12 a.m.
book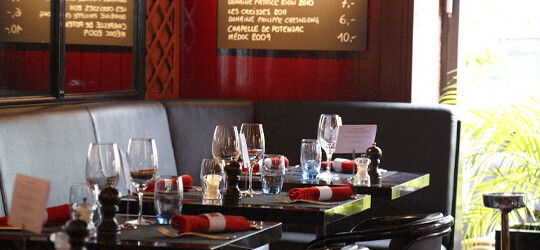 Le Patio Rive Gauche
gourmet french cuisine
Located in the heart of Geneva on the left bank between the shores of the lake and the old town, the Patio is a haven of delicacies highlighting high quality products.
In the kitchen, chef Rodolphe Estiod-Bruaud, 14/20 at "Gault et Millau", will delight you with perfectly executed gourmet French cuisine. In the dining room, Alexia Chenevard and her team will advise you on food and wine with accuracy and a smile.
Contact informations
Le Patio Rive Gauche
Boulevard Helvétique 19
1207 Geneva, Switzerland
Telephone : +41 22 736 66 75
Contact : info@lepatiorestaurant.ch
Opening times :
Monday to Saturday
12 p.m. / 2:30 p.m.
7 p.m. / 10:45 p.m.
book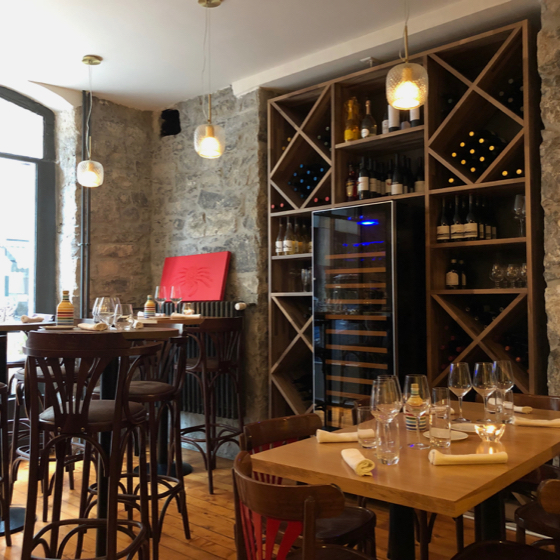 Ciro Trattoria Gourmet
Fine Italian Food
Welcome to a world of pure gastronomic indulgence where Ciro's culinary skills will transport you to his native Italy. Here you can savour traditional Italian food characterised by the chef's personal touch, recreated according to his whim and to the fresh seasonal market produce available.
Let yourself be carried away by the warm and friendly atmosphere of a real Trattoria Gourmet.
Contact informations
book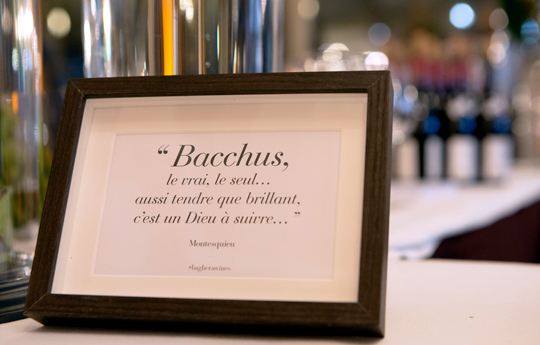 Restaurateurs of Geneva and Romandy, join the Baghera/Cellar Brigade !
If you would like to create a menu of fine wines for your connoisseurs, please contact us so we can discuss your exact needs.