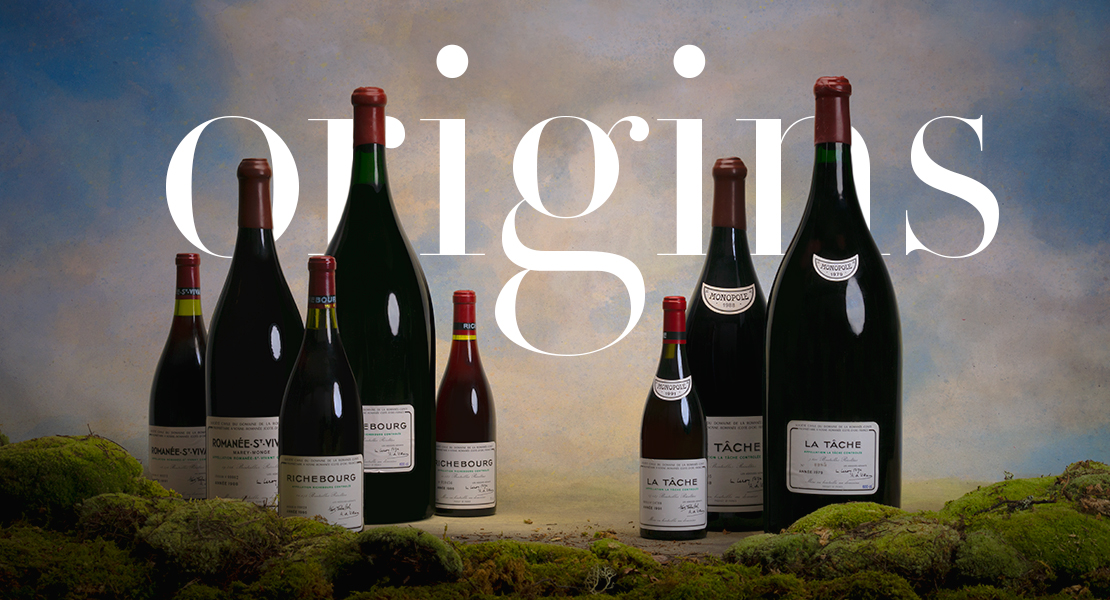 A word from the collector on his collection
Dear Fellow Wine Connoisseur of the Finest of the Fine,
When I contemplate the content of my wine collection, I cannot help by viewing it as my "life in review". 
I have spent thirty years of meticulous selectivity and study, embracing a world-view and developing the evolved refinement of the oenophile's palette.
Each bottle (1892 in number) is documented – with its glittering provenance and unassailable corroboration – including the large formats defined by the great vintages of Burgundy and Bordeaux :
13 Methuselahs or Imperial formats (6 l.),
9 Jeroboam formats (5 l.),
55 Jeroboams or Double-magnum formats (3 l.),
614 Magnums,
1201 Bottle formats from the finest Domaines and Châteaux.
Most of the Bordeaux wines were picked up by us from the Châteaux and trucked directly to our cellar in Geneva; as for the Domaine de la Romanée-Conti wines, the Domaine arranged the shipment to Geneva.
I have of course been careful to register each bottle over the years with purchase invoices and transport statements. Essential was the perfect preservation of the wines administered in the control of temperatures and hygrometry ensuring ideal storage conditions for the duration of their lifetime and beyond.
When one has the blessing to own great things, there is a time when they need to be sent out gratefully into the world, shared, allowing others to perpetuate the joy they embody. With it comes a history, a legacy of uncommon pleasures, wrought with respect and even, yes, love. Open yourself to this remarkable treasure trove – celebrated and now accessible – and redolent with greatness.
Savor and celebrate !
The passionate Wine Collector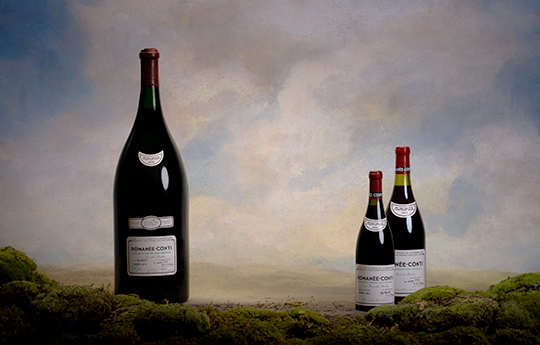 Sunday, March 1st 2020 |  2pm  |  Hotel Beau-Rivage  |  Geneva
One of the great attributes of this collection is the perfect provenance and traceability of the bottles, primarily acquired from the most prestigious Domaines and Châteaux. The origin of each bottle was registered by the collector over the years (purchase invoices and transport statements) and made available to Baghera/wines. Undisturbed since their purchase, the wines have been kept in excellent temperature and hygrometry controlled cellarage at the Geneva FreePort for over 30 years.
You may review the entire collection on Wednesday 26th and Thursday 27th of February. Absentee bids and telephone bids can be made through your account on our website.
Please join us for this magnificent auction!
…the unique cellar
of a visionary
wine collector,
a remarkable
treasure trove…
—
welcome to
Utopia!
On the occasion of the "Origins" sale, we will be hosting an exceptional Burgundy and Bordeaux tasting at Michelin star Restaurants Anne-Sophie Pic** Beau-Rivage Lausanne Palace and Le Chat Botté* Beau-Rivage Genève, with a selection of wines from the "Origins" collection, accompanied by gourmet meals.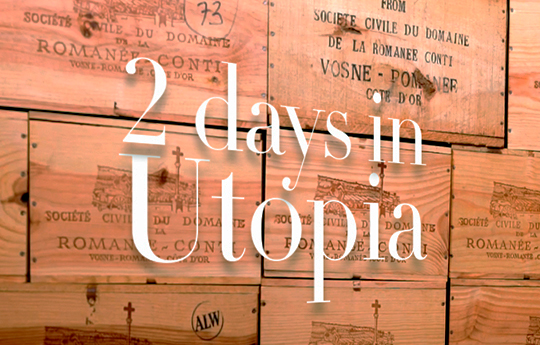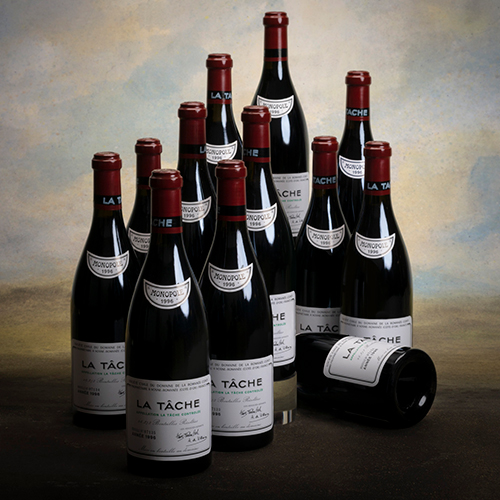 — Lot 12 —
DRC, la tâche
1996
12 Bottles
— CHF 50'000 – 100'000 —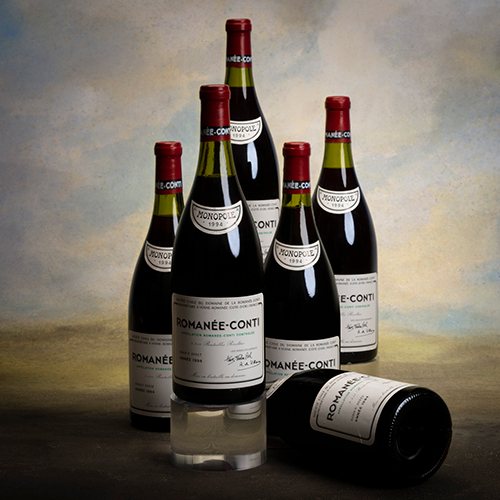 — Lot 24 —
DRC, Romanée-Conti
1994
6 Magnums
— CHF 190'000 – 380'000 —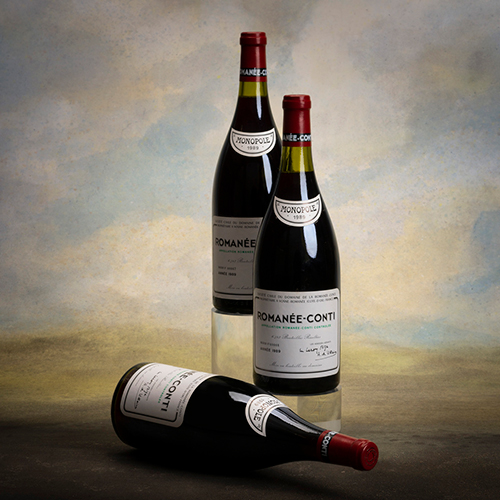 — Lot 80 —
DRC, Romanée-Conti
1989
3 magnums
— CHF 100'000 – 200'000 —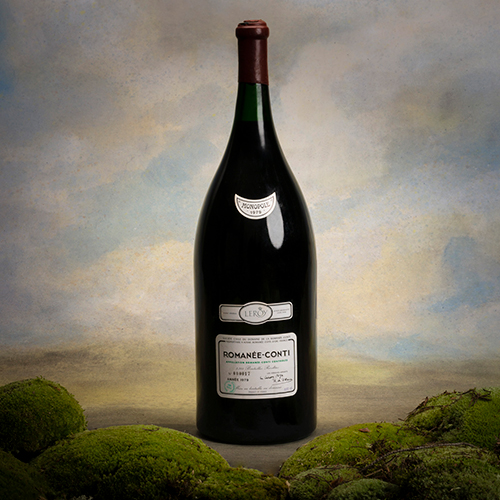 — Lot 123 —
DRC, Romanée-Conti
1979
1 Methuselah (6L)
— CHF 150'000 – 300'000 —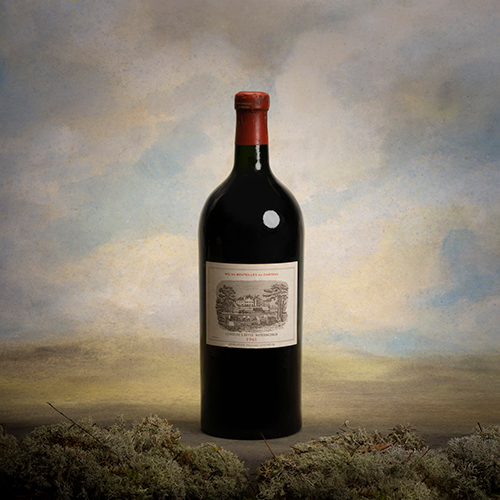 — Lot 149 —
Château Lafite-Rothschild
1961
1 Jeroboam
— CHF 7'500 – 15'000 —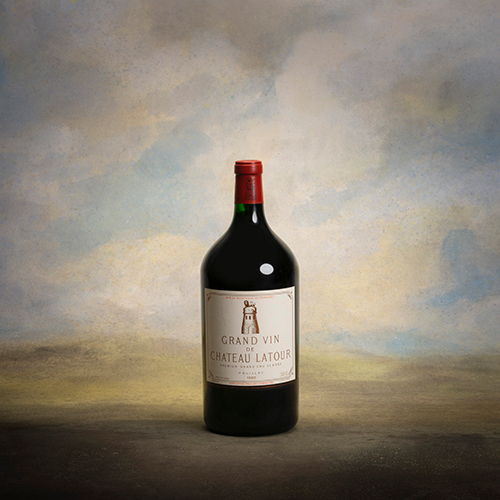 — Lot 167 —
Château Latour
1982
1 Double-magnum
— CHF 10'000 – 20'000 —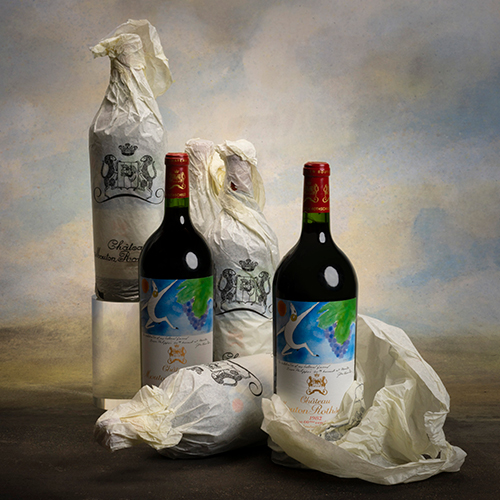 — Lot 197 —
Château Mouton-Rothschild
1982
6 magnums
— CHF 12'000 – 24'000 —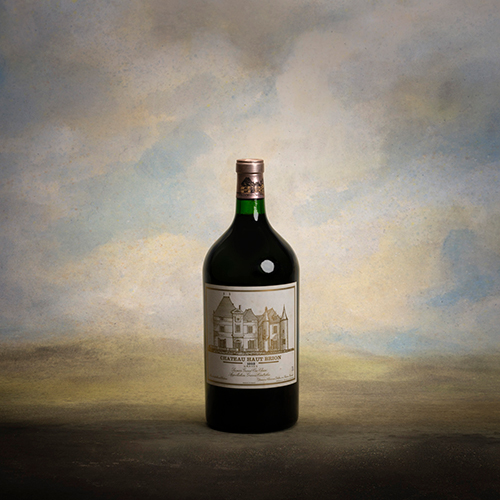 — Lot 238 —
Château Haut-Brion
1982
1 Double-magnum
— CHF 5'000 – 10'000 —
Watch Baghera/wines' film "Origins, The unique cellar of a visionary wine collector" and discover this out-of-the-ordinary private collection of Burgundy and Bordeaux wines.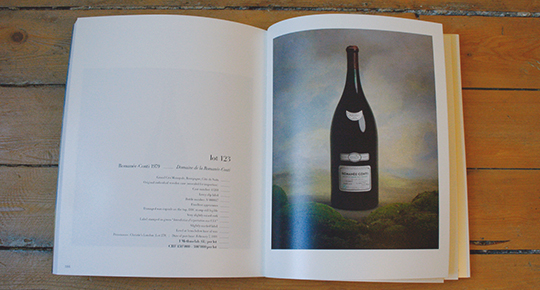 The unique catalogue of a visionary wine collector
A collector's catalogue in limited edition for an exceptional sale. The aesthetics prevailing in the album refer to the collector's interest for the paintings of the Old Masters. Each lot was set in bucolic landscapes evoking fêtes galantes and the gardens of folies, reference to the mythical land of Arcadia…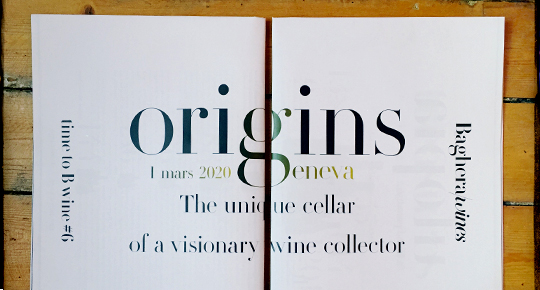 The uniqueness of the "Origins" auction deserved a new edition of our magazine "time to B wine". Learn more about this extraordinary auction and Baghera/wines' latest news.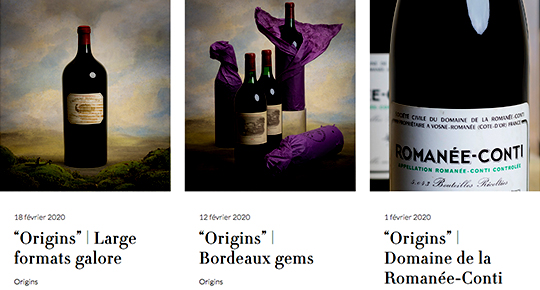 It is with a feeling of immense privilege that we present to you what is surely one of the most magnificent wine cellars in the world. It celebrates rarity and history in a unified assemblage…
zucchini in field/land. vegetable