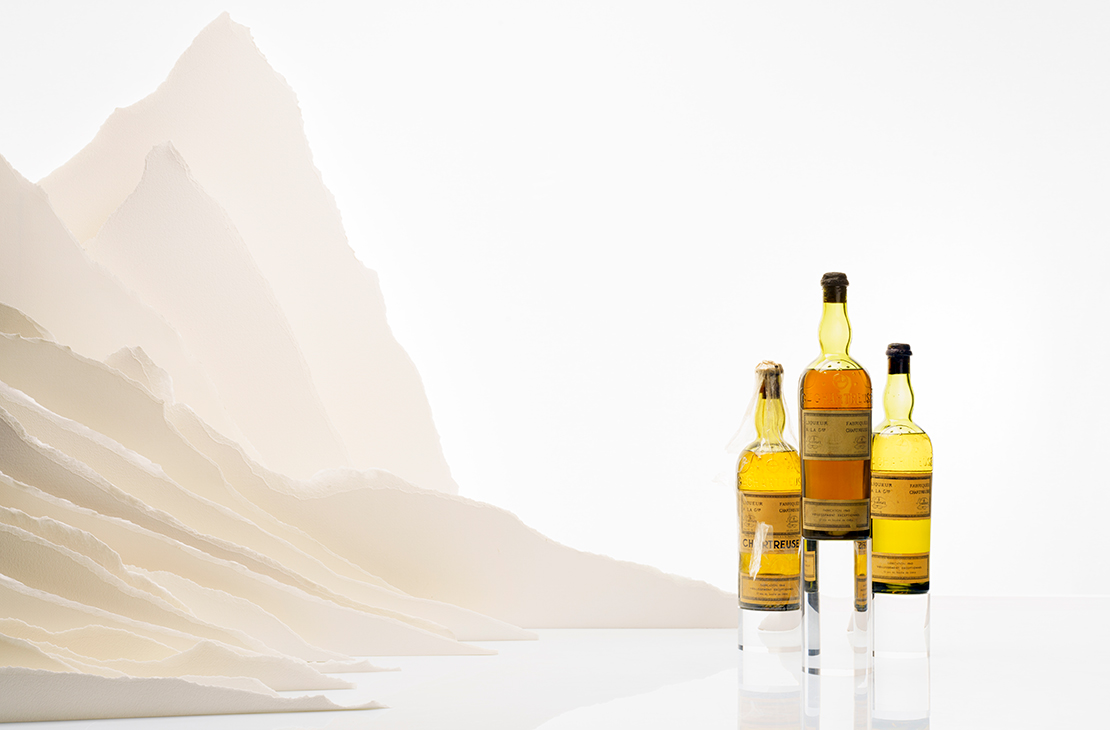 Once upon a time… Chartreuse
A word from the Collector…
"For the past twenty years, this liqueur has accompanied my daily life and has captivated me at every tasting – I can humbly say that Chartreuse is an integral part of my life.
Each bottle has the power to deliver the richest of seductions, eluding the shortcomings of past years. Time remains its precious ally, allowing for the development of its incomparable aromas…
… A multitude of extraordinary sensations with the potency to blend marvellous effects combining strength, sweetness and exceptional length on the palate. Without a wrinkle, it is a fascinating immortal, a unique appellation whose every distillation period remains unparalleled.
Ever present on the world's finest tables, Chartreuse has discreetly evolved to reach its full potential and claim its rightful place.
A free spirit, this spiritual liqueur possesses a true power to bring people together, to arouse their passion and to transport them into a secret and fantastic universe.
Since 1840, the age of the Far West and of the reign of Napoleon III, Chartreuse has transported us to other eras and has paid tribute to the many personalities, on several continents, who have been associated with it. It is a parallel to our history, to world history. Loyal and always at the peak of its qualities, this elixir of youth watches over us and is certainly not about to abandon us."
The Collector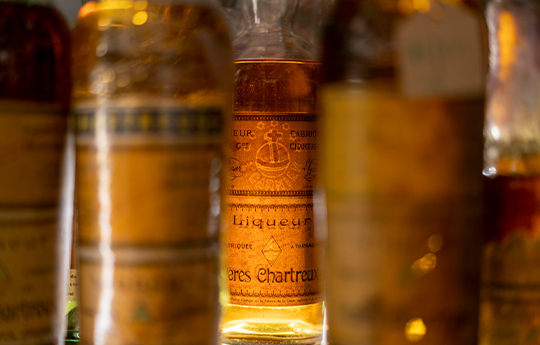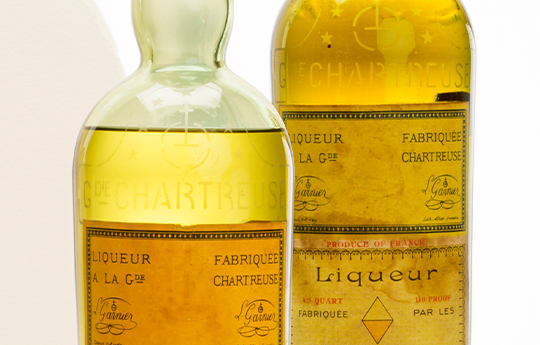 On 4, 5 and 6 March, Baghera/wines will launch the 2023 celebrations with their third "Kipling" sale and a very special "Wine o'clock" sale. Poetically entitled "Once upon a time...Chartreuse", the 3-day sale will bring together the work of a single owner, a historical French collection presenting the entire production of the Pères Chartreux (Carthusian monks), from 1840 to the present day.
The selection to be offered during this 3-day "Once upon a time... Chartreuse" sale will undoubtedly present the finest collection of Chartreuse ever assembled.
As complete as it is extensive, the collection bears the hallmark of passion and sharing, the irreplaceable guarantee of an endeavour driven by passion in assembling the best of the best and thus creating a unique whole. Such are the distinctive characteristics of the bottles composing this collection.
Michael Ganne and Julie Carpentier, founders of Baghera/wines and who will be orchestrating the sale, said: "At the beginning of this year, we decided to offer an unusual, very exclusive and personal sale. Chartreuse represents a green and yellow tidal wave that brings people together through the elixir's inherent finesse, the mystery surrounding its formula, its creation as well as the transmission of the underlying production secrets. Never has a liqueur aroused so much curiosity and contrasting feelings. This stunning collection of Chartreuse liqueurs of all kinds covers periods dating from as far back as the mid-19th century to the present day, such as these two precious bottles of Chartreuse dating from 1840-1852, one believed to be yellow, the other believed to be white, bearing rare testimony to the very first bottles produced by the Carhtusian monks. Veritable nuggets, a rarity, a dream."
Absentee bids and telephone bids can be made through your account on our website.
Please join us for this magnificent auction!
Saturday, March 4th 2023
Live-streamed online "Kipling" auction — PART 1
Lots 1 to 277
☆ France
Sunday, March 5th 2023
Live-streamed online "Kipling" auction — PART 2
Lots 278 to 437
☆ Large formats, Spain & Elixirs
Monday, March 6th 2023
Online "Wine o'clock" auction
211 Lots
☆ Goodies & Chartreuse liqueurs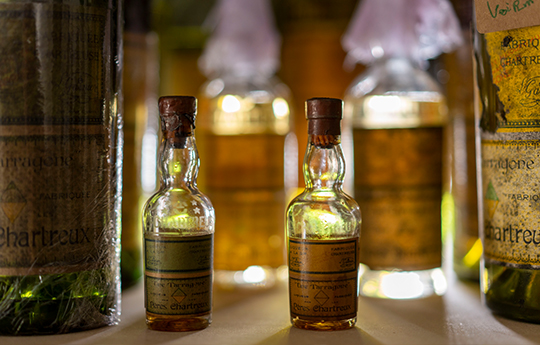 …the finest collection of Chartreuse ever assembled…
Three prestigious tastings as a prelude to a unique sale
The weeks leading up to the sale will be filled with high-profile events around the world: Singapore, New-York and Geneva. All focused on unfolding the "Chartreuse" tidal wave, these tastings – open to a limited number of enlightened connoisseurs – will enable the lucky few to taste Chartreuse bottles sourced directly from the collector's private cellar. Stay tuned!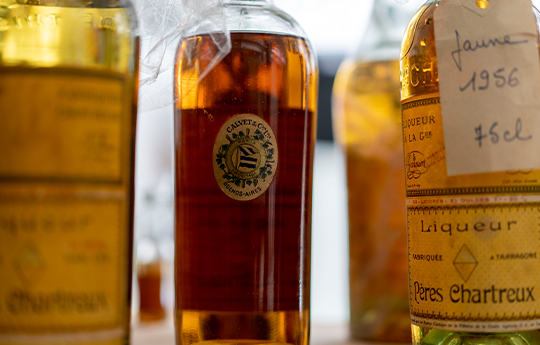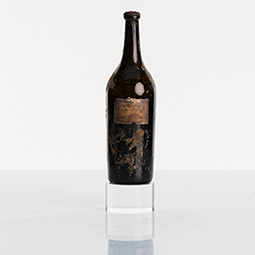 — Lot 277 —
Believed to be a white Chartreuse
1840-1852
1 Bottle
— CHF 20'000 – 40'000 —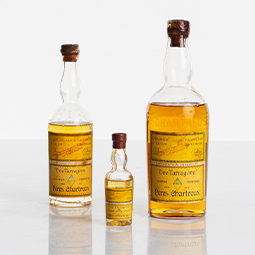 — Lot 255 —
Yellow "Jadis" Chartreuse
1932-1935
3 bottles (various sizes)
— CHF 7'000 – 14'000 —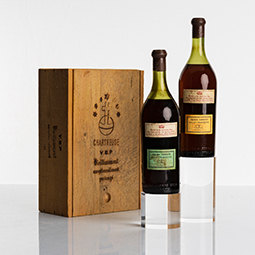 — Lot 54 —
Yellow & green "Coronation of Queen Elizabeth II" Chartreuse
Dist. '53, bott. '66
Pair of bottles
— CHF 16'000 – 32'000 —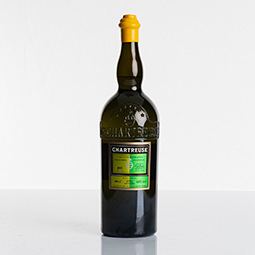 — Lot 333 —
"Fous de Chartreuse" Episcopal Chartreuse
2005
1 Jeroboam
— CHF 1'800 – 3'600 —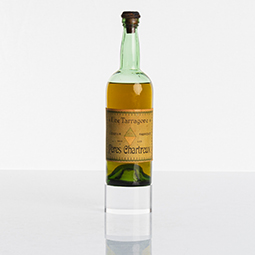 — Lot 406 —
Green "Une Tarragone" Chartreuse
1921-1929
1 bottle
— CHF 6'000 – 12'000 —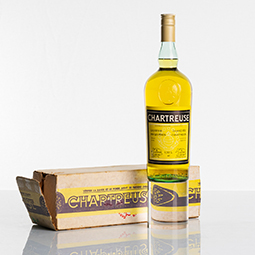 — Lot 162 —
Rare Chartreuse Jaune "Export"
1973-1982
Magnum
— 2'500 – 5'000 —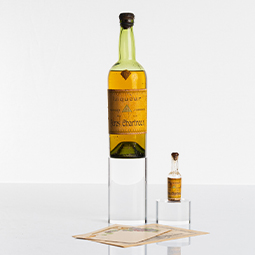 — Lot 422 —
Chartreuse Jaune Tarragone
1904-1930
Various formats
— 6'000 – 12'000 —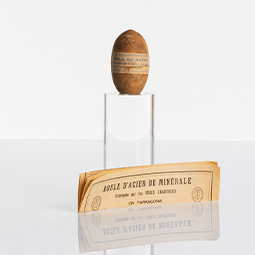 — Lot 425 —
Boule d'acier with original documents Tarragone
1903-1930
Objects
— 1'000 – 2'000 —
"Once upon a time… Chartreuse" on film
Discover this extraordinary private collection of Chartreuse liqueurs.
With its production supervised since the 17th century by Carthusian monks, the birth of this mysterious elixir was both strange and fraught, yet Chartreuse has now earned its stripes as a fine and sought-after liqueur…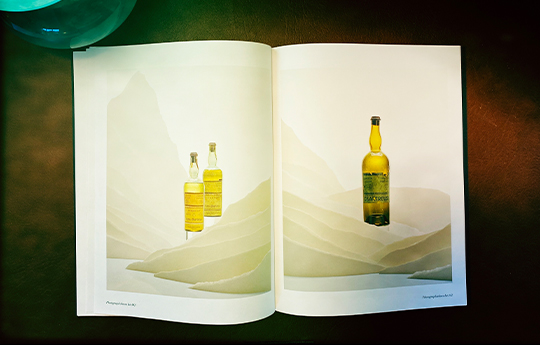 The Collector's "minilogue"
A limited edition of notebook-sized catalogues, including the extensive list of the 2-day live-streamed "Kipling" sale and beautiful photographs of this wondrous Chartreuse collection. Paper landscapes – a reference to manuscripts, the mountains surrounding the "Grande Chartreuse" monastery – a playground for one's imagination…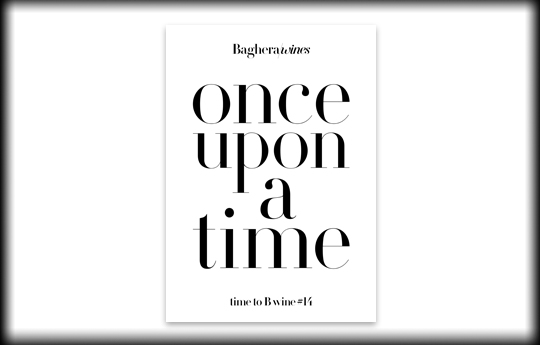 In this winter edition of our "time to B wine", Julie invites you to a "special Chartreuse" feature dedicated to our next sale. Learn more about this extraordinary auction and Baghera/wines' latest news. 
The world-renowned Chartreuse liqueur arouses an eternal fascination for the beverage itself and for the benefits attributed to it, as well as for all that constitutes its history. …
Parchment landscapes, light and silence…