Event — Tasting luncheon | Domaines Leroy & d'Auvenay
---
tasting

15 october 2022

Restaurant de l'Hôtel de Ville de Crissier

CHF 13'500
Passionate since his youth about wines of emotion, eternally curious in search of the best talents of the world's vineyards and the finest vintages, Doctor Romain Doglia opens his remarkable collection of great wines for you on the occasion of a wine tasting luncheon that lovers of Burgundy should not miss under any circumstances!
On Saturday, October 15, 2022, Burgundy meets Romandie for an exceptional luncheon orchestrated around the wines of Domaines Leroy and d'Auvenay. With a special focus on the 1993 vintage (but not only...), the bottles from the cellar of Dr. Romain Doglia will be tasted with the help of the talented sommelier Michele Caimotto.
Madame Lalou-Bize Leroy's wines will be offered in the private rooms of the restaurant as a gastronomic pairing during a 5-course meal composed especially for the occasion by the talented Frank Giovannini and his teams of restaurant of the Hôtel de Ville de Crissier***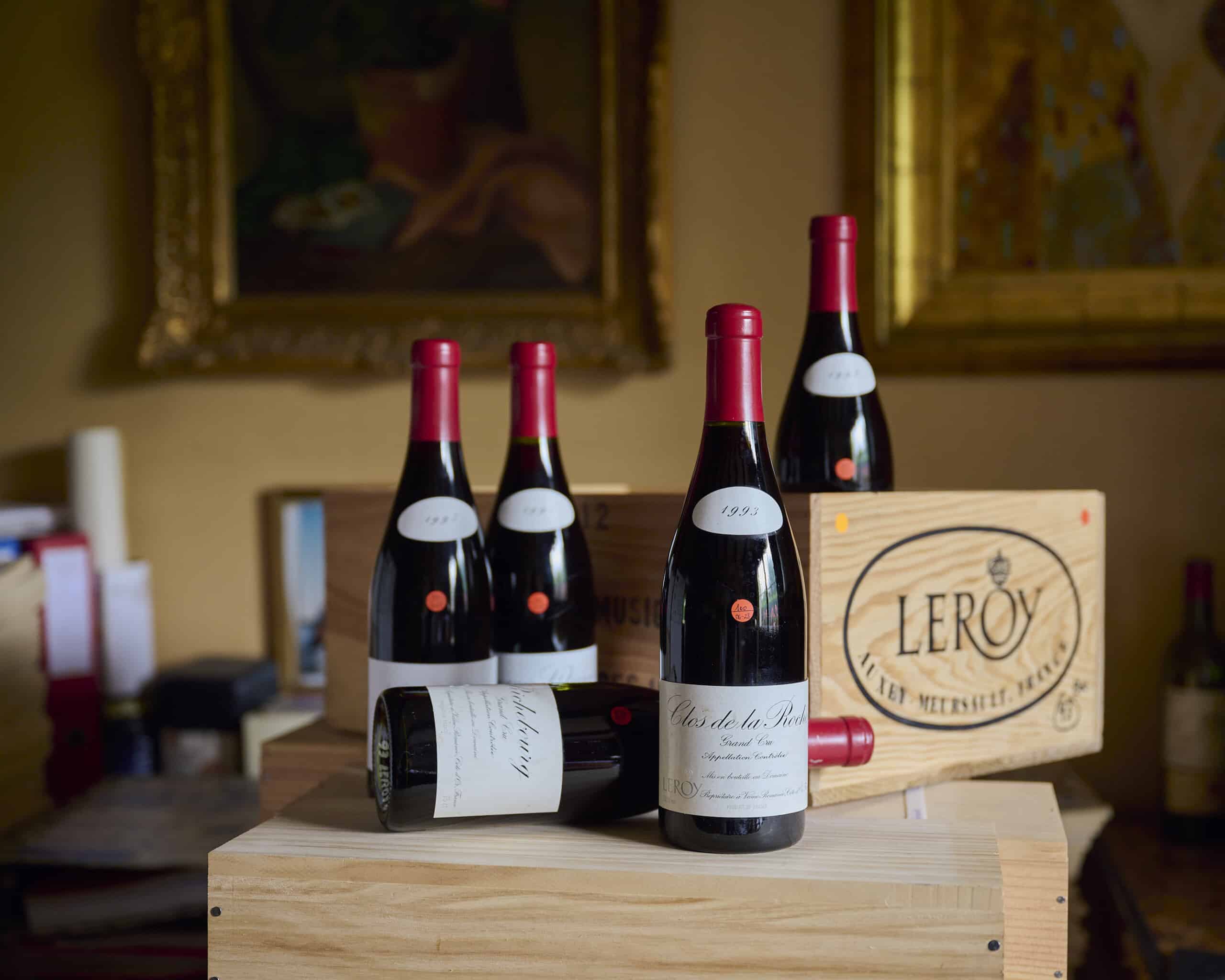 Saturday 15 october 2022
12h00  ⏰
Restaurant de l'Hôtel de Ville***, Crissier
Rue d'Yverdon 1, 1023 Crissier — Switzerland
The wines selected for this luncheon  (including a dozen different wines elaborated by Lalou Bize-Leroy) have been selected by Doctor Romain Doglia and come from his personal Swiss cellar.
Apéritif:
Bourgogne Aligoté « Sous le Châtelet » 2014, d'Auvenay

 
1st Course  (shellfish):
Corton-Charlemagne Grand Cru 2009, Leroy
(in the event of a 16-person format luncheon : Chablis Grand Cru « Les Clos » 2002, Raveneau + Corton-Charlemagne 1996, Coche-Dury instead of  Corton Leroy 2009)
2nd Course (line fish):
Meursault 1er Cru « Les Gouttes d'Or » 2004, d'Auvenay

 
3rd Plat (poultry):
Volnay 1er Cru « Santenots du Milieu » 1993, Leroy
Clos de Vougeot Grand Cru 1993, Leroy
4th Plat (veal):
Vosne-Romanée 1er Cru « Les Brûlées » 1993, Leroy
Nuits-St-Georges 1er Cru « Aux Boudots » 1993, Leroy

 
Meditation interlude, review of three climats: 
Chambertin Grand Cru 1993, Leroy
Romanée-St-Vivant Grand Cru 1993, Leroy
Clos de la Roche Grand Cru 1993, Leroy
5th Plat (beef or venison):
Richebourg Grand Cru 1993, Leroy
Latricières-Chambertin Grand Cru 1991, Leroy
Desert (fruits and sorbets):
Château Tirecul La Gravière « Cuvée Madame » 1995

 
Cigars, coffees and delicacies:
Cognac Bisquit Dubouché « Napoléon » 1811

 
Limited to 10 participants
Restaurant de l'Hôtel de Ville de Crissier***, 15 October 2022 - 12pm ⏰
Fee per person : chf 13'500, taxes included
(the reservation is effective upon receipt of full payment of the participant fee)